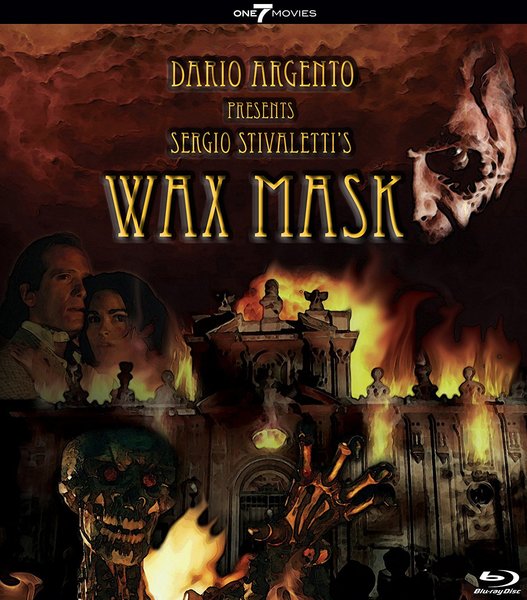 Wax Mask Blu-Ray
Street Date 1/31/17

All pre-orders will be shipped as soon as they are in stock. Sometimes this is 1-2 weeks early, sometimes this might be a few days after the street date.

If other in-stock items are ordered at the same time, all items will ship together. If you want your in-stock items shipped immediately, please place pre-orders separately.

All dates, artwork and features are subject to change.

Pre-orders will be charged when you place the order.

No cancellations on pre-orders.


There's a new attraction in town that's not for the fainthearted. A wax museum that recreates, for the thrills of a paying audience, some of the most gruesome murders ever committed by human hands. A young man makes a bet with his friends that he can spend an entire night in the museum but he is found dead the morning after. Who is the savage slayer? The police are unable to come up with a reason or a clue to identify the murderer. Weirdly enough, the museum starts featuring new murder scenes as the killing spree increases. Is the metal-clawed killer that haunted Paris years ago, prowling the streets of Rome looking for fresh flesh and blood?

Wax Mask, produced by Dario Argento, should have been Italian horror master Lucio Fulci's last stand. Unfortunately he passed away before the shooting could start. Since the project was in an advanced stage of development, it was handed over to gore special effects maestro Sergio Stivaletti, at the time very close to Fulci, for his feature-length director debut. Presented in all new restored version, Wax Mask is available for the first time ever in high definition, along with never-before-seen extras shot back in the day on set during production.
FEATURES:
Backstage Scenes
Special Effects Scenes
Featured Products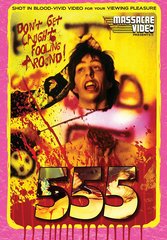 555 DVD
$12.99