Streets / Angel In Red DVD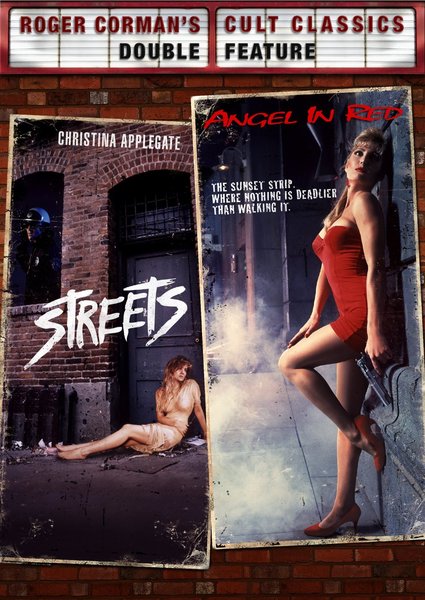 Streets / Angel In Red DVD
It's the first time on DVD for both of these hookers on hard times!

STREETS (1990, R)
Christina Applegate (Married With Children) stars as, Dawn, a heroine-addicted teen-prostitute fighting for survival on the streets of Venice, California whose narrow escape from a psychotic cop (Ed Lottimer) initiates a bloody pursuit through the hardened world of homeless teens.

ANGEL IN RED (1991, R)
Mickie (Leslie Bega) and her brother runaway to L.A. where they soon meet a pimp. Mickie soon begins working for him but then finds herself trapped in his dominating world and must find a way to escape the nightmare.
Featured Products