Slumber Party Massacre II / Slumber Party Massacre III Blu-Ray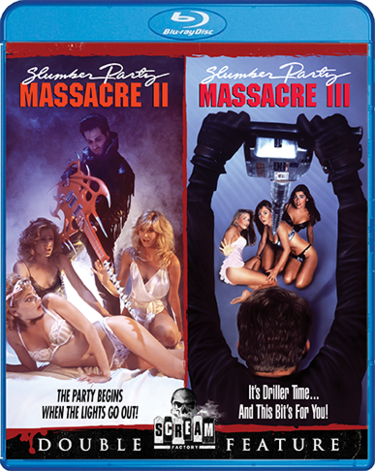 Slumber Party Massacre II / Slumber Party Massacre III Blu-Ray
Street Date 1/17/17

All pre-orders will be shipped as soon as they are in stock. Sometimes this is 1-2 weeks early, sometimes this might be a few days after the street date.

If other in-stock items are ordered at the same time, all items will ship together. If you want your in-stock items shipped immediately, please place pre-orders separately.

All dates, artwork and features are subject to change.

Pre-orders will be charged when you place the order.

No cancellations on pre-orders.


Get ready for a killer, driller double thriller!
SLUMBER PARTY MASSACRE II
The only sane survivor of Slumber Party Massacre, Courtney (Crystal Bernard) dreams of the drill murderer returning. She can't shake the horrible feeling that she and her friends will be viciously tormented and brutally butchered. Again and again the nightmare returns. Dazed, Courtney loses control. And her nightmare crosses into reality. No one believes her, until it's too late. The driller killer returns, reincarnated as an evil rocker. He methodically stalks them; then violently gores them to death...one by one.
SLUMBER PARTY MASSACRE III
Seven California co-eds are dresses to kill...and a murderer is, well, dressed to drill. He's an insomno-maniac looking for luscious bods to bore and it looks like he'll find them at the Slumber Party Massacre. The Driller Killer is back in Part III of the classic horror fest. This time Jackie, Diane and Martia are three high school girls who love a good time. When they party, they bust out of their bikinis and break out the brews – but the driller killer's out for a thrill with his drill...and he's ready to kill!
Featured Products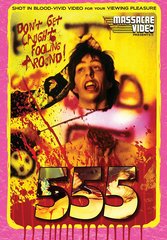 555 DVD
$12.99