Silk Satin And Sex / Turn On With Kelly Nichols DVD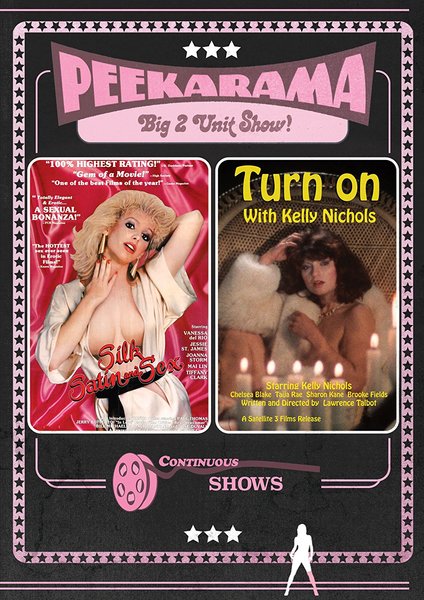 Silk Satin And Sex / Turn On With Kelly Nichols DVD
Street Date 11/29/16

All pre-orders will be shipped as soon as they are in stock. Sometimes this is 1-2 weeks early, sometimes this might be a few days after the street date.

If other in-stock items are ordered at the same time, all items will ship together. If you want your in-stock items shipped immediately, please place pre-orders separately.

All dates, artwork and features are subject to change.

Pre-orders will be charged when you place the order.

No cancellations on pre-orders.


These two rare efforts from director Lawrence Talbot highlight some of the biggest stars of the 80s and are presented here restored from original vault elements.
SILK SATIN & SEX:
An all star cast headline this salacious drama in which a wealthy lingerie company owner (Jesie St. James) invites a group of hopeful employees (including Vanessa Del Rio, Tiffany Clark, and Mai Lin) to an exotic party in which the guests must engage in a series of sensual mind games in the hopes of getting the job…
TURN ON WITH KELLY NICHOLS:
Kelly Nichols hosts this 'white coater' for the 80s, in which Taija Rae, Sharon Kane, and a host of other beautiful women demonstrate the ancient techniques of carnal fulfillment. Elegantly photographed and hypnotically scored, TURN ON WITH KELLY NICHOLS is a film that lives up to its title.
FEATURES:
Region free DVD
Both films scanned and restored in 2k from 35mm and 16mm pre-print elements
Featured Products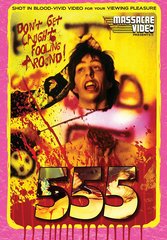 555 DVD
$12.99