Rock N Roll Frankenstein DVD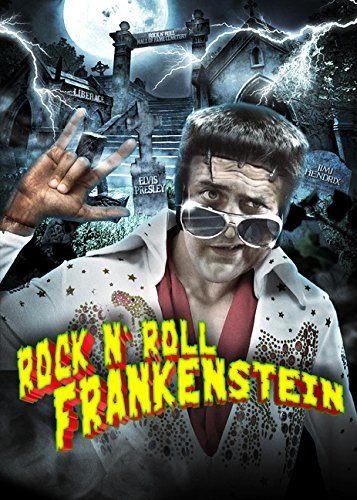 Rock N Roll Frankenstein DVD
Rock n Roll Never Dies…It Just Gets Resurrected!

DVDTalk called it, "an instant exploitation classic." Filmthreat exclaimed, "a classic piece of B-Movie Entertainment." The official selection of over 20 international film festivals and winner of Melbourne Underground Film Festival's "Most Gratuitous Violence" Award, Brian O'Hara's 1999 horror-comedy Rock n Roll Frankenstein is now available to home entertainment for the first time in its native 16x9 aspect ratio.

After music agent Bernie Stein loses his last act, he decides the only way to a better life is through the grave…the Rock n Roll Hall of Fame graveyard, that is. Together with a burned out roadie and a mad scientist, the motley crew set out to build the perfect Rock n Roll Superstar from the remains of dead rockers. Assembling parts from Elvis, Hendrix, Sid Vicious and others, soon enough the monster is ALIVE! But things go bad when Liberace's love tool mistakenly ends up in the mix. Equipped with the head of Elvis and the junk of Lee, a schizo relationship develops between the monster and his privates.
Featured Products