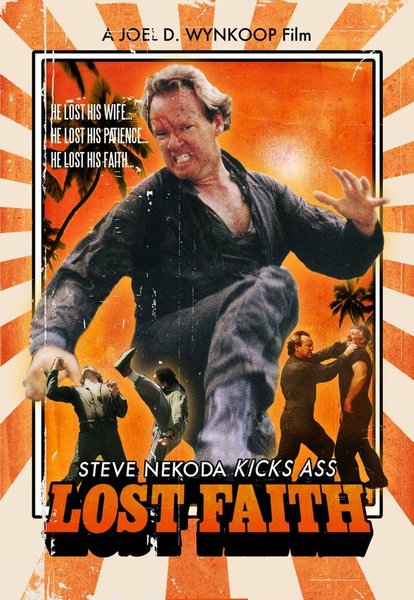 Lost Faith DVD
Steve Nekoda (Joel D. Wynkoop) is a good guy having a bad day. And it just got worse: His beautiful model wife has been kidnapped and she is going to be sold into the lucrative white slavery market by an evil karate master!
Now, it will take more than heroic courage and martial arts training for Nekoda to fight back. before he can crush the white slavery ring and rescue his wife, he must first reach deep down inside himself to find what burns in his soul to regain his Lost Faith...and kick ass!
A perfect blend of high impact action and gut-busting humor...Lost Faith is a must see for all martial arts fans! Now in a deluxe new edition, struck from the original 3/4" inch master tapes and supervised and approved by director, writer, and butt-kicking star, Joel D. Wynkoop.
Get ready! Steve Nekoda is going to erase your face with this karate kamikaze kill fest!
Featured Products