Little Sisters / Powder Burns DVD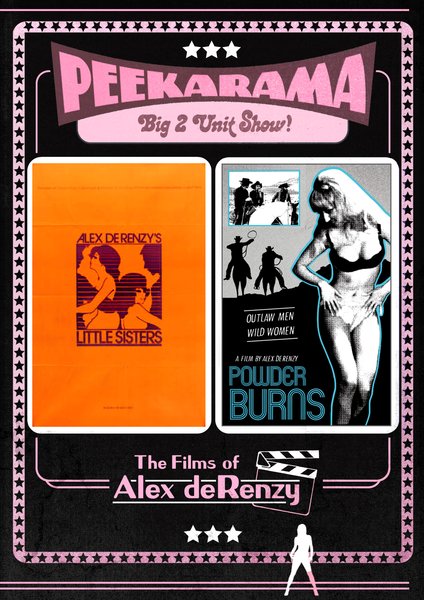 Little Sisters / Powder Burns DVD
LITTLE SISTERS: Alex deRenzy's hippy themed fairy tale tells the story of Mom and her two young daughters who live in a trailer in the woods. Although warned to stay out of the dark and dangerous forest, the sisters do not heed their mother's advice and are kidnapped by a gang of pirates who live in an abandoned swimming pool. When she discovers that her daughters are gone, Mom goes on a journey to find them, meeting singing cross-dressers, a lesbian gang, gay monks and an elf named Derek. Will she save the day and bring her daughters home safely? Find out in what may be the weirdest film deRenzy ever made. POWDER BURNS: In Alex deRenzy's meta western, a trio of outlaws, The McNasty Brothers, wreak havoc on a frontier town in the desert. With the help of the former sheriff, will a buxom go-go dancer be able to save the day?
FEATURES:

New 2K restorations from 16mm archival elements!
Uncut versions of both films!
Featured Products