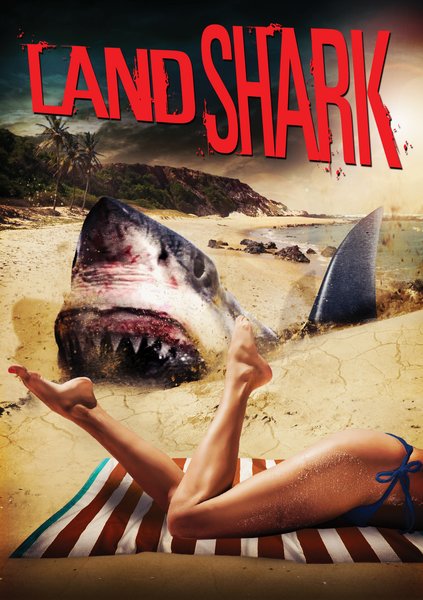 Land Shark DVD
Street Date 6/13/17

All pre-orders will be shipped as soon as they are in stock. Sometimes this is 1-2 weeks early, sometimes this might be a few days after the street date.

If other in-stock items are ordered at the same time, all items will ship together. If you want your in-stock items shipped immediately, please place pre-orders separately.

All dates, artwork and features are subject to change.

Pre-orders will be charged when you place the order.

No cancellations on pre-orders.


When Linda Regis, Director of Development at MALCO Oceanic Research, unravels a sinister plot to inject sharks with human DNA in the hope of creating a Super-Shark Super-Soldier, she becomes the target of a dangerous killer. Meanwhile, MALCO's DNA enhanced sharks, having discovered a way to slip past security, are busy honing their newly enhanced killer instincts both in and out of the nearby beaches. It won't be long before local law enforcement and wanna-be sunbathers follow the carnage to it's inevitable source, and the inevitable outcome of this insanity: the monster of destruction, the human-shark hybrid LAND SHARK!
FEATURES:
Commentary track with director Mark Polonia and Associate Producer Matt Watts
Making of Land Shark
Photo Gallery
Trailer Vault
Featured Products