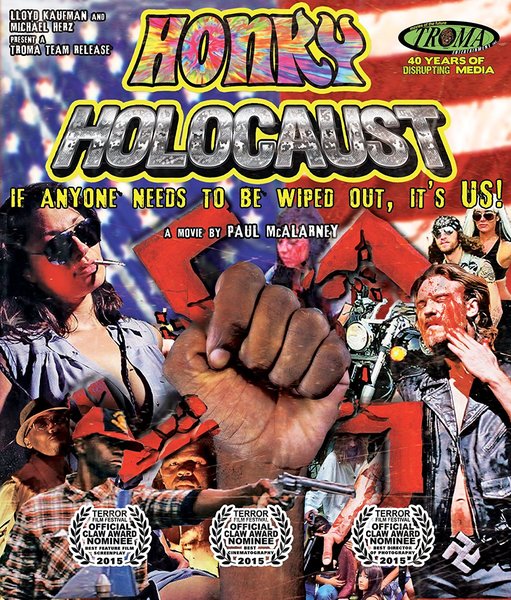 Honky Holocaust Blu-Ray
Through practical effects, informed low budget filmmaking techniques and unapologetic social commentary, HONKY HOLOCAUST both pays tribute to and without irony presents itself as exploitation cinema. Lust charged graphic nudity, fully resolved images of your worst nightmares and more than a bit of A Clockwork Orange ultraviolence.
The story and the visual narrative of Honky Holocaust comes with an anarchist message through the history of hate and violence by imagining what could be when we refuse to uphold any dishonest mainstream portrayal of racism meant to defer discomfort.
FEATURES:
Intro with Lloyd Kaufman (president of Troma Entertainment and creator of The Toxic Avenger) and director Paul McAlarney
Behind the scenes Honkumentary
Exterminated scenes
Theatrical trailer
You-won't-believe-your-senses photo gallery
Paul McAlarney's exclusive video
Troma Now! Xtreme Edition
Radiation March
Tromatic trailers
Featured Products