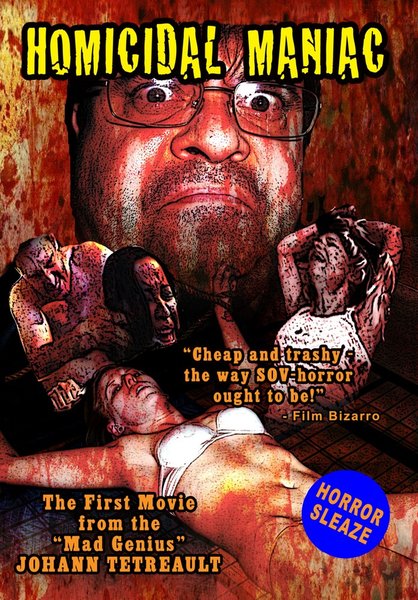 Homicidal Maniac DVD
ORDER HOMICIDAL MANIAC 1 AND 2 TOGETHER AND GET A LIMITED EDITION SCRATCH-N-SNIFF CARD!!!!!!! (while supplies last)
Beware the Psychotic Shrimp Worker!

Rick is just a mild-mannered guy. That is, until his shrimp gobbling boss, crabby customers, and nagging lady friends push him too far and he loses his ever-loving mind! Now, he's on a homicidal rampage and no one is safe!

Death, defilement, and dismemberment fill the screen as the bodies pile up and this homicidal maniac turns sexy skanks into bloody, molested fishing bait. Available on DVD for the first time ever, experience sleaze like you've never seen from the perverted mind of "The Mad Genius" Johann Tetrault.
Featured Products