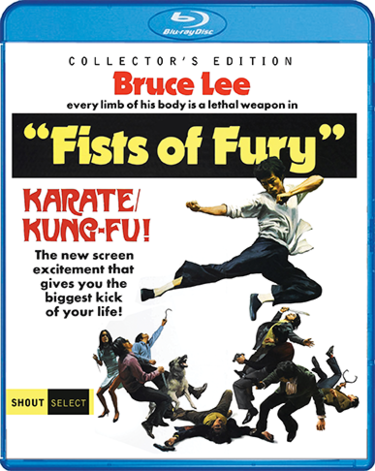 Fists Of Fury Blu-Ray
NEW 4K SCAN AND RESTORATION FROM THE ORIGINAL NEGATIVE!
FISTS OF FURY (aka THE BIG BOSS) stars martial arts legend Bruce Lee as Cheng Chao-an , a young man that moves to Thailand to take a job in an ice factory. One day, when a block of ice is cracked open, two co-workers find out that something is being smuggled inside the blocks of ice. The two workers disappear without a trace and Cheng starts to investigate their disappearance. He soon finds out that the factory is smuggling heroin and comes face to face with the Big Boss for a climatic showdown.
FEATURES:
NEW Audio Commentary With Asian Film Expert Brandon Bentley
Audio Commentary With Asian Film Expert Mike Leeder
Includes Rare English Dub Track That Was Not Used For Its U.S. Release
Alternate Title Sequence
Theatrical Trailers
TV Spots (Remastered)
Return To Pak Chong: The Big Boss Revisted
Bruce Lee: The Early Years
Interview With Tung Wai
Rare Scene Extentions
Still Gallery
Featured Products