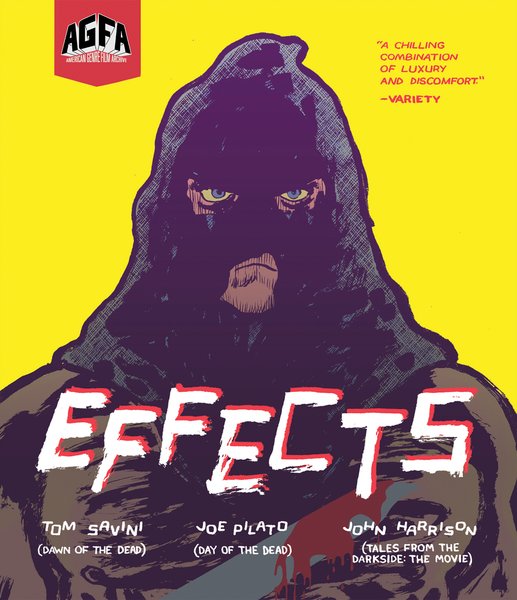 Effects Blu-Ray
Street Date 8/22/17

All pre-orders will be shipped as soon as they are in stock. Sometimes this is 1-2 weeks early, sometimes this might be a few days after the street date.

If other in-stock items are ordered at the same time, all items will ship together. If you want your in-stock items shipped immediately, please place pre-orders separately.

All dates, artwork and features are subject to change.

Pre-orders will be charged when you place the order.

No cancellations on pre-orders.


Cobbled together with loose change by George Romero's friends, EFFECTS is a mesmerizing D.I.Y. frightmare that no one talks about, but everyone should. A group of coked-up filmmakers -- including Tom "DAWN OF THE DEAD" Savini, Joe "DAY OF THE DEAD" Pilato, and John "TALES FROM THE DARKSIDE: THE MOVIE" Harrison -- gather in Pittsburgh to make a slasher. As filming begins and "accidents" happen, it's clear that something isn't right. And no one can be trusted. Landing somewhere between SNUFF and a student film by John Carpenter, EFFECTS is a meta-enhanced takedown on the philosophy of horror that doubles as a sleazy and terrifying movie on its own.
FEATURES:
AFTER EFFECTS documentary with optional commentary track
UBU short film
BEASTIE short film
Archival commentary track with John Harrison, Dusty Nelson, and Pasquale Buba
Liner notes by Joseph A. Ziemba of AGFA and Bleeding Skull!
New 4K scan from the only 35mm theatrical print in existence
Featured Products