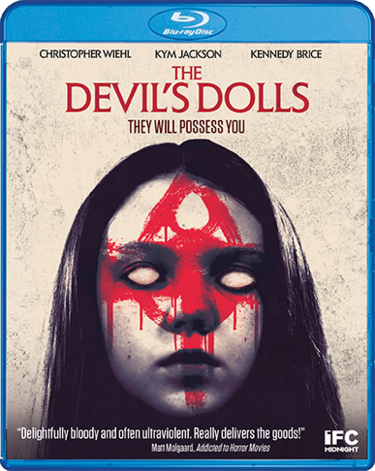 Devil's Dolls Blu-Ray
Street Date 12/6/16

All pre-orders will be shipped as soon as they are in stock. Sometimes this is 1-2 weeks early, sometimes this might be a few days after the street date.

If other in-stock items are ordered at the same time, all items will ship together. If you want your in-stock items shipped immediately, please place pre-orders separately.

All dates, artwork and features are subject to change.

Pre-orders will be charged when you place the order.

No cancellations on pre-orders.


A serial killer's curse unleashes a season of slaughter in the backwoods of Mississippi. According to an ancient Guatemalan tradition, parents teach their children to allay their troubles by giving them handmade "worry dolls" just before bedtime. But when several of these talismans — which once belonged to a notorious mass murderer — find their way into the hands of unsuspecting residents of a small Southern town, it sets off a grisly wave of bloodshed. The latest from Rites of Spring director Padraig Reynolds is a voodoo-slasher shocker bursting with scarily inventive kills.
Featured Products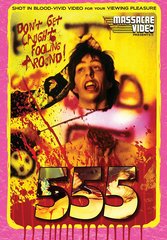 555 DVD
$12.99