Curse Of The Crimson Altar DVD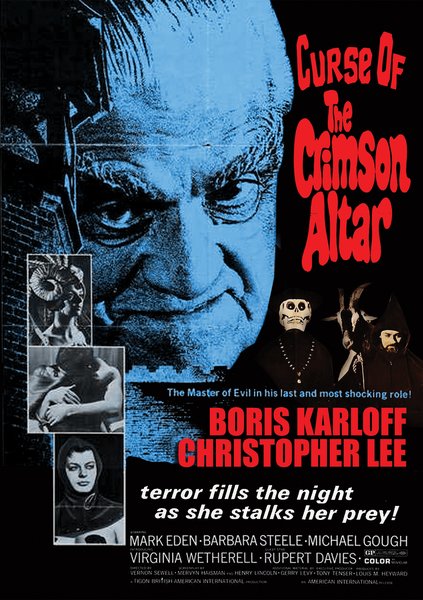 Curse Of The Crimson Altar DVD
Street Date 7/11/17

All pre-orders will be shipped as soon as they are in stock. Sometimes this is 1-2 weeks early, sometimes this might be a few days after the street date.

If other in-stock items are ordered at the same time, all items will ship together. If you want your in-stock items shipped immediately, please place pre-orders separately.

All dates, artwork and features are subject to change.

Pre-orders will be charged when you place the order.

No cancellations on pre-orders.


When his brother disappears, Robert Manning pays a visit to the remote country house he was last heard from. While his host is outwardly welcoming - and his niece more demonstrably so - Manning detects a feeling of menace in the air with the legend of Lavinia Morley, Black Witch of Greymarsh, hanging over everything.
Featured Products