Christopher Lee Collection DVD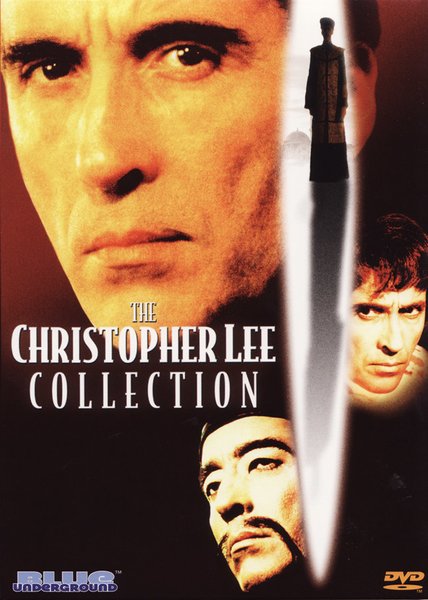 Christopher Lee Collection DVD
In a brilliant career that has spanned over six decades, he is a screen icon who truly stands alone. From his immortal performances in Hammer Films' DRACULA series to his starring roles in the LORD OF THE RINGS and STAR WARS movies, Christopher Lee is internationally recognized as one of the greatest horror, sci-fi and fantasy film actors of all time.

THE CHRISTOPHER LEE COLLECTION presents the legendary star in four of his most ferocious roles. In THE BLOOD OF FU MANCHU and THE CASTLE OF FU MANCHU - both directed by the infamous Jess Franco - Lee is the diabolical Asian crime lord with a taste for fiendish mayhem and global destruction. In the twisted thriller CIRCUS OF FEAR, Lee stars as a disfigured lion tamer trapped in a three-ring nightmare of cold-blooded murder. And in Franco's THE BLOODY JUDGE - also known as NIGHT OF THE BLOOD MONSTER - Lee portrays the real-life witchfinder whose spree of torture and perversion shocked the world.

These classic films are presented totally uncut, fully restored from original vault materials with never-before-seen footage and loaded with exclusive Extras, including all-new interviews with Christopher Lee himself.
Featured Products