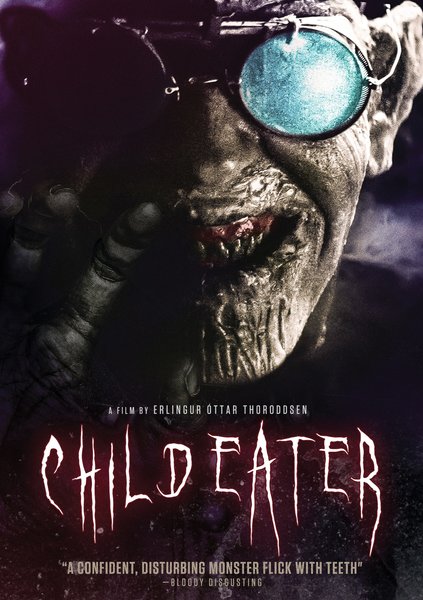 Child Eater DVD
Street Date 3/28/17

All pre-orders will be shipped as soon as they are in stock. Sometimes this is 1-2 weeks early, sometimes this might be a few days after the street date.

If other in-stock items are ordered at the same time, all items will ship together. If you want your in-stock items shipped immediately, please place pre-orders separately.

All dates, artwork and features are subject to change.

Pre-orders will be charged when you place the order.

No cancellations on pre-orders.


A babysitter. A missing kid. A local legend who feasts on the eyes of children. CHILD EATER is a stylish, nightmarish roller-coaster ride of a horror movie inspired by the fantastical tone of 1980s scary movies. When little Lucas goes missing from his bedroom in the middle of the night, his babysitter Helen ventures out into the deep, dark woods armed only with a flashlight and a fierce determination to find the boy. Every step of the way, she's painfully aware of the rumors about these woods: This is the home of Robert Bowery, a serial killer who years ago came for children's eyes in order to keep himself from going blind. But Robert Bowery was stopped and killed. He's long dead. So why do the rumors persist, decades later? As Helen travels deeper and deeper into the woods, towards an abandoned and rotting petting zoo, she starts to realize that perhaps the stories are all true. Perhaps he's still out there. Unfortunately, Helen has no clue exactly what kind of horrors she's in for. The night has just begun. As scary as it is imaginative, CHILD EATER is bloody good fun that harkens back to the golden age of slasher movies.
Featured Products