Cheech And Chong's Next Movie Blu-Ray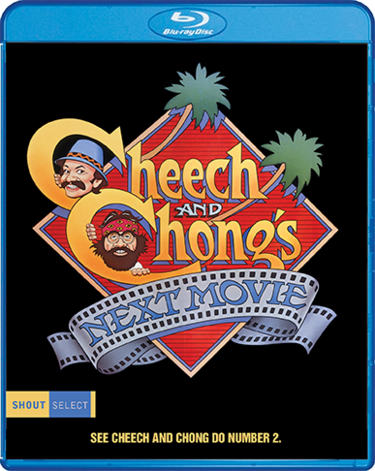 Cheech And Chong's Next Movie Blu-Ray
Street Date 6/13/17

All pre-orders will be shipped as soon as they are in stock. Sometimes this is 1-2 weeks early, sometimes this might be a few days after the street date.

If other in-stock items are ordered at the same time, all items will ship together. If you want your in-stock items shipped immediately, please place pre-orders separately.

All dates, artwork and features are subject to change.

Pre-orders will be charged when you place the order.

No cancellations on pre-orders.


THEY'RE BACK WITH MORE ZANY ADVENTURES!
The zany twosome is back for some smoke-enhanced misadventures in this riotous comedy. This time, Cheech must deal with an angry neighbor and losing his job, all while trying to score with a sexy young lady.
Meanwhile, Chong meets Cheech's cousin, Red (Cheech Marin in a dual role), and the two buds have a wild time buzzing around Hollyweird in a bad Ferrari. Along the way, the dynamic duo find time for some mishaps at a movie set, the welfare office, a hotel, a brothel, a music store, a rich girl's house, a comedy club, the ultimate weed field and a UFO-all before the second reel! This outrageous comedy features early film appearances by Paul "Pee-wee Herman" Reubens, Edie McClurg, Cassandra "Elvira" Petersen, John "Jambi" Paragon and Phil Hartman.
Featured Products