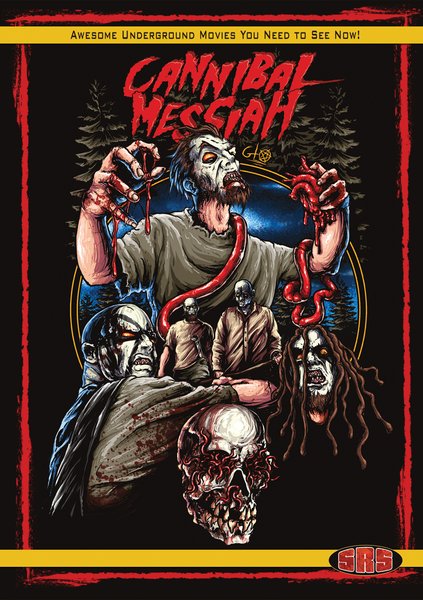 Cannibal Messiah DVD
Street Date 5/9/17

All pre-orders will be shipped as soon as they are in stock. Sometimes this is 1-2 weeks early, sometimes this might be a few days after the street date.

If other in-stock items are ordered at the same time, all items will ship together. If you want your in-stock items shipped immediately, please place pre-orders separately.

All dates, artwork and features are subject to change.

Pre-orders will be charged when you place the order.

No cancellations on pre-orders.


"Cannibal Messiah" follows the journey of documentary film makers, Crippler Cris and Master W of P.S.Y.C.H.O Productions and The Pathfinder, a man with a revenge mission against a cannibal cult in the woods of Germany. After torturing a woodland hermit for information on the cult, the three travel deep into the woods. Things go wrong quickly as Master W turns against his companions and ends up among the cannibals. Will Master W and Crippler Criss eventually make it out of those woods? Will the Pathfinder get his revenge? And what is the deal with the mysterious videotapes that a mystery figure keeps delivering to them, tapes that give them horrible insights into their own futures? You'll have to watch to find out... but bring a raincoat, as blood, guts and gore will fly like you've never witnessed before! German with English subtitles. Spanish, French or German subtitles are also available. From SRS Cinema "Awesome underground movies you need to see now!"
FEATURES:
English, Spanish, French & German Subtitles
Shooting Diary
Featured Products