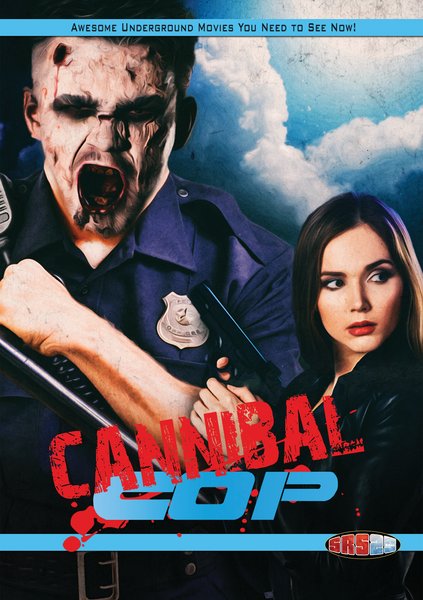 Cannibal Cop DVD
Street Date 9/12/17

All pre-orders will be shipped as soon as they are in stock. Sometimes this is 1-2 weeks early, sometimes this might be a few days after the street date.

If other in-stock items are ordered at the same time, all items will ship together. If you want your in-stock items shipped immediately, please place pre-orders separately.

All dates, artwork and features are subject to change.

Pre-orders will be charged when you place the order.

No cancellations on pre-orders.


Detective Warbeck is a little DIFFERENT. Warbeck is hungry for flesh. . .HUMAN FLESH! Detective Warbeck is a CANNIBAL COP and he's about to unleash a gut-ripping CRIME WAVE like this city's never seen! Ever since Warbeck crossed paths with a vengeful Voodoo Queen he's become a half-man,.half zombie - cursed to a nocturnal rampage of unholy CANNIBAL TERROR! Only one woman can stop him - a crusading vigilante who wants to put the brakes on Warbeck's blood-smeared FLESH FEAST! But who can stop a man cursed with the supernatural power of voodoo? Especially when that man is a CANNIBAL COP? Cult director DONALD FARMER, the creator of CANNIBAL HOOKERS and VAMPIRE COP, unleashes his latest nightmare with CANNIBAL COP - starring Jason (HARVEST LAKE) Crowe, Channing (SHARK EXORCIST) Dodson, Roni ( THE HOSPITAL) Jonah, Kasper (HOOKER WITH A HACKSAW) Meltedhair and Alaine ( HI-8) Huntington.
FEATURES:
Director's Commentary
Trailers
Director's retrospective
Featured Products