Candidate / Johnny Gunman DVD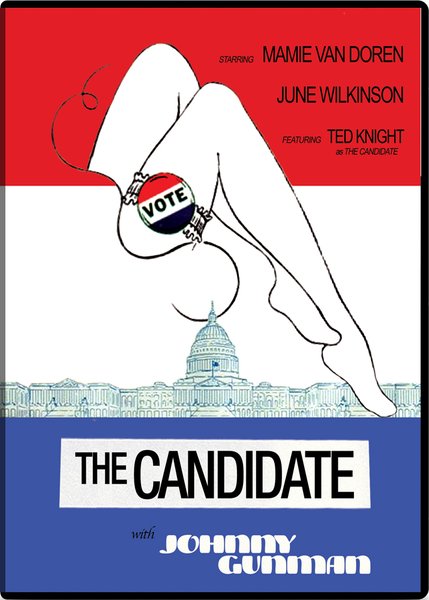 Candidate / Johnny Gunman DVD
THE CANDIDATE stars Mamie Van Doren and June Wilkinson in a salacious political satire involving the sexcapades of an up and coming politician (Ted Knight). Set over the course of one night in New York, JOHNNY GUNMAN is a lost late period noir following a tense battle between two mob boss hopefuls.
Both films have been restored in 2k from 35mm elements and are coming to home video for the first time!
FEATURES:
Scanned and restored in 2k from 35mm elements
Reversible cover for JOHNNY GUNMAN!
Featured Products