Biggles: Adventures In Time Blu-Ray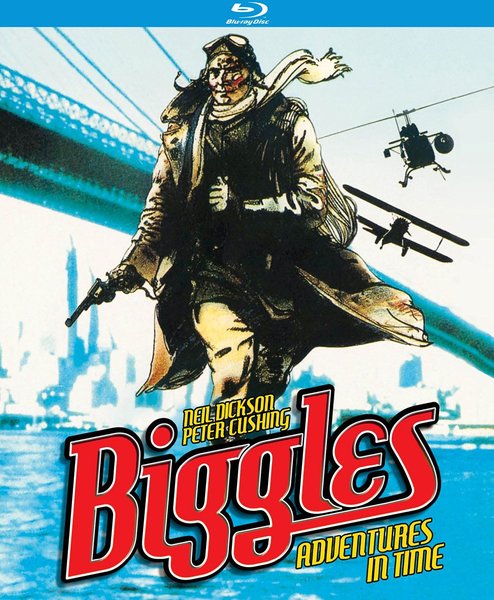 Biggles: Adventures In Time Blu-Ray
Street Date 11/29/16

All pre-orders will be shipped as soon as they are in stock. Sometimes this is 1-2 weeks early, sometimes this might be a few days after the street date.

If other in-stock items are ordered at the same time, all items will ship together. If you want your in-stock items shipped immediately, please place pre-orders separately.

All dates, artwork and features are subject to change.

Pre-orders will be charged when you place the order.

No cancellations on pre-orders.

Modern-day American businessman Jim Ferguson (Alex Hyde-White) is propelled into a one-of-a-kind adventure when he is hurled through time into World War I. His mission could determine the end of the war... and destroy his life as he tries to save famed daredevil flying ace Captain James "Biggles" Bigglesworth (Neil Dickson) with the courageous help of Colonel William Raymond played by screen legend Peter Cushing (The Skull) in the final role of his iconic career. Ferguson soon finds himself going back and forth between contemporary London and a world of old-fashioned spy games and breathtaking aerial battles. Created by a real-life military hero, Captain W.E. Johns, Biggles is based on the character from Johns popular novels that has enthralled millions in Britain and Europe for decades and continues to do so. Wonderfully directed by cult-great John Hough (Sudden Terror, The Legend of Hell House, Dirty Mary Crazy Larry).
FEATURES:
Interview with Star Neil Dickson
Interview with Star Alex Hyde-White
Audio Commentary with Director John Hough moderated by James McCabe
On-camera Intro by John Hough
Trailers
Featured Products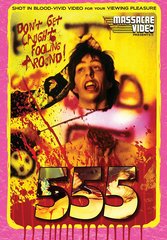 555 DVD
$12.99