Badass Monster Killer DVD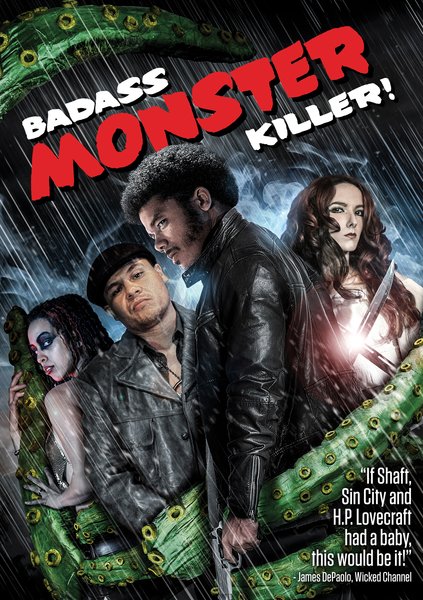 Badass Monster Killer DVD
Street Date 6/13/17

All pre-orders will be shipped as soon as they are in stock. Sometimes this is 1-2 weeks early, sometimes this might be a few days after the street date.

If other in-stock items are ordered at the same time, all items will ship together. If you want your in-stock items shipped immediately, please place pre-orders separately.

All dates, artwork and features are subject to change.

Pre-orders will be charged when you place the order.

No cancellations on pre-orders.


There's a criminal turf war going down in Camaroville, and the new gang in town are using black magic, intent on resurrecting hideous demon-gods to enslave mankind! Jimmy Chevelle, agent of The Department of Supernatural Security, is the only one who can stop them. Prepare for a freaky, funky thrill ride with demonic pimps, kung fu foxes and extraterrestrial horrors from beyond space and time!
Featured Products