Amityville: No Escape DVD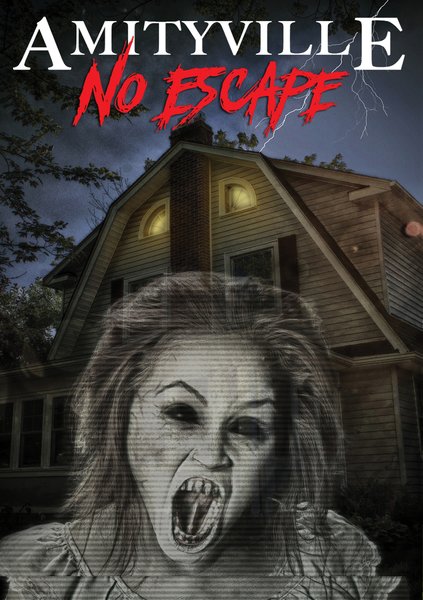 Amityville: No Escape DVD
Street Date 6/13/17

All pre-orders will be shipped as soon as they are in stock. Sometimes this is 1-2 weeks early, sometimes this might be a few days after the street date.

If other in-stock items are ordered at the same time, all items will ship together. If you want your in-stock items shipped immediately, please place pre-orders separately.

All dates, artwork and features are subject to change.

Pre-orders will be charged when you place the order.

No cancellations on pre-orders.


When a group of college students discover an old VHS cassette made by a woman who mysteriously disappeared after moving into the "Amityville Ghost House", they set off to play amateur ghost hunter by camping out in the woods behind the infamous home. But what started as a goof, soon becomes an exercise in terror as a malevolent, un-human force begins to prey upon them one by one. Armed with only a bare minimum of technology and a fierce desire to live, the remaining few face off against the deadly evil known as the Amityville HORROR!

FEATURES:
Commentary with director Henrique Couto
Short Film: Christmas Presence
Sneak Peak: Nothing Good Ever Happens
Trailer Vault
Featured Products