America's Deadliest Home Video DVD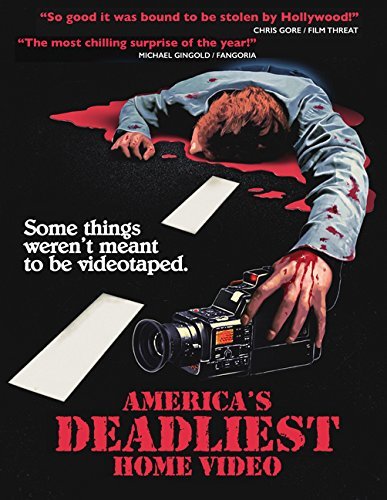 America's Deadliest Home Video DVD
Prepare yourself for a rip-roaring ride through the incredibly raw and realistic shot-on-video found-footage shocker that started them all! AMERICA'S DEADLIEST HOME VIDEO unreels the story of Doug (Danny Bonaduce), an overzealous home video enthusiast who decides to ditch his unfaithful wife for the open road with his beloved camcorder in tow. Doug's troubles triple when he inadvertently records three criminals known as The Clint Dryer Gang deep-sixing their latest escape vehicle. The egotistical leader Dryer (Mick Wynhoff) then abducts Doug, forcing him to record their atrocious blood-spilling exploits and eventually coercing Doug into joining their heinous crime spree inciting deadly results. This once obscure but now considered seminal shot-on-video feature abounds with violence, sleaze, and sexual tension topped off with a deft touch of dark comedy courtesy of director Jack Perez.

FEATURES:
Two Commentary Tracks
Trailers
Liner Notes by Josh Schafer (Lunchmeat Magazine).
Featured Products