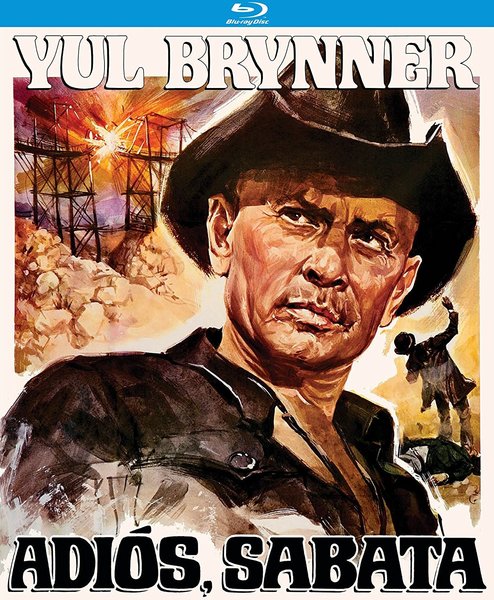 Adios Sabata Blu-Ray
Street Date 5/9/17

All pre-orders will be shipped as soon as they are in stock. Sometimes this is 1-2 weeks early, sometimes this might be a few days after the street date.

If other in-stock items are ordered at the same time, all items will ship together. If you want your in-stock items shipped immediately, please place pre-orders separately.

All dates, artwork and features are subject to change.

Pre-orders will be charged when you place the order.

No cancellations on pre-orders.


Legendary spaghetti western producer Alberto Grimaldi (The Good, the Bad, and the Ugly) produced this rousing chapter of the Sabata series, which sees screen icon Yul Brynner (Taras Bulba, Invitation to a Gunfighter) stepping into the title character s boots. Under the brutal rule of local garrison leader Colonel Skimmel and European tyranny, a group of Mexican revolutionaries hire gunslinger Sabata (Brynner) to rob a transport of Austrian gold in order to buy weapons. But Colonel Skimmel has other plans, taking the gold for himself and blaming the revolutionaries, but no scheming colonel is going to keep Sabata from earning his pay. Gianfranco Parolini (Sabata, God s Gun) directed this rip-roaring, action-packed western filled with fabulous gadgets and wicked humor.
Featured Products