1970's Triple Climax Grindhouse Collection DVD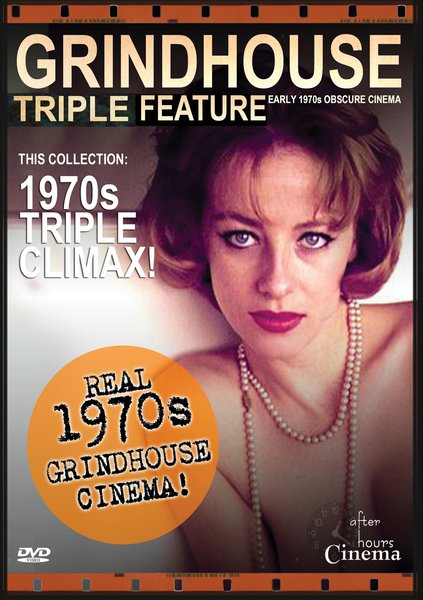 1970's Triple Climax Grindhouse Collection DVD
Street Date 8/8/17

All pre-orders will be shipped as soon as they are in stock. Sometimes this is 1-2 weeks early, sometimes this might be a few days after the street date.

If other in-stock items are ordered at the same time, all items will ship together. If you want your in-stock items shipped immediately, please place pre-orders separately.

All dates, artwork and features are subject to change.

Pre-orders will be charged when you place the order.

No cancellations on pre-orders.


A triple dose of grindy '70s skin flicks that played the storefront low-budget "shoe-box" theaters on 8th Avenue in NYC. Presented for the first time on home video from the actual grindhouse theater prints! Love Thy Neighbors - A suburban couple throws a party with the intention of stimulating some neighborly swinging. They use party hats, balloons, a film projector with stag reels and plenty of booze to get the action started! Rose and the Bee - A young, naïve couple move into a suburban neighborhood unbeknownst to them that their section of town is known as "Swinger's Lane." Wife-swapping and other shenanigans soon ensue! Two Hours on a Sunday - An "Ed Wood" type scriptwriter can't sell any of his scripts. Down and out he returns home early one day only to find his wife in bed with his best friend! He retreats to the local bar where he meets a mysterious brunette. DVD also includes After Hours Cinema Trailer Vault.
Featured Products